Free Job Alert 2022: Latest Job alerts for recruitment, sarkari result and admit card
⚡Free Job Alert live Updates for Sarkari Jobs, Sarkari Naukri, Sarkari Result & Admit Card
Get free job alert 2022 on India's premier Sarkari jobs portal – Subscribing to free job alert service is free without any cost and you can get alerts for all Government jobs including both central and state-level vacancies. Once you subscribe to the 📢 Free Job Alert service from Sarkari Jobs, you can unsubscribe anytime simply by clicking on "unsubscribe" button/link contained in the email you receive.
✅ Visit Sarkari Jobs Website or Join our Telegram Group for Free Job Alert notifications today
Get Free Job Alert through 10+ Free Services in India
Please note the free job alert service is a free service without any additional charges to you. The free job alert service is also available for browser alerts (where you will receive mobile and desktop alerts) for major recruitment announcements from top organizations.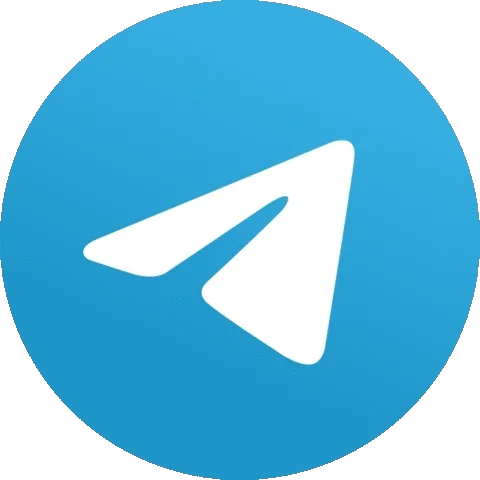 Join Telegram Channel
telegram.me/sarkarijobscom
Browse latest free job alert and updates by State. Check out list of all vacancies by each state, union territory and central Government departments/organizations.​
Looking for free job alert in specific category, industry or specialization? Check out this list of categories you can sort the jobs with.​
Get free job alerts for Sarkarijob updates by education including 10th/12th pass, graduation, diploma & other for government exams and jobs in India.​
The Sarkarijob is one of the most useful resource for job-seekers in India for Govt/Sarkari jobs providing both central and state government vacancies.​
Get free job alert for Sarkari job notifications including state and central government jobs in India. Aspirants can get freejobalert through multiple channels.​
We keep track of all recently announced sarkari exams result for recruitment done by govt departments, ministries and organizations with fast updates.​
Sarkari Naukri notifications are announced on daily basis for major Govt organizations and we ensure that you get free access to all notifications the fastest way.​
Get latest alerts for Sarkari Admit Cards also known as call letter, hall ticket or hall pass for various government exams and jobs in India.​
The weekly Employment News features complete list of all Government jobs by Govt organizations & departments at Central & State Level.​
Free Job Alert : Resources to Help Indians Get Government Jobs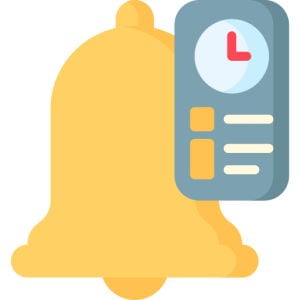 Are you looking forward to get a Government Job? You are not alone. The security provided by government job in India is well respected. That is why the Sarkarijobs team provide valuable resources and help for candidates to easily find and apply to these jobs.
If you are looking to get a government job, than you've come to the right place! At Free job alert service by Sarkarijobs team, we will help you get free alerts for relevant jobs for you and help you find a government job that's stable, long-term, and right for you!
What Kind of Free job alerts Can I Get?
With so many options out there, it is hard to get access to government jobs on timely manner. If you have what it takes to be considered eligible, you will find various options to subscribe to government job alert. Depending on your interest and education, you can get FREE alerts for government jobs in India in almost all sectors including policy-making, public administration, military, law, defence, banking, engineering and even teaching. Some of the most popular vacancies are sought after by millions of people e.g IAS, IPS, Banking, UPSC, SSC, Railway and other.
In addition to free job alerts for government jobs, candidates looking for results also head to Sarkarijobs.com Free job alert website to get alerts for Sarkari Result for recruitment, jobs and government exams.
Free Job Alert 2022: Freejobalert.Sarkarijobs.com
Government jobs in India has a huge demand. This is also because a "Government or Sarkari job" is a dream for millions of people across the nation. People continue to prefer Government jobs as their career option considering the benefits that are associated with Sarkari naukri.
Both state and central governments regularly announce jobs but candidates looking for it might miss an update from their preferred department or organization.
It is important to subscribe to reputed service such as Free Job Alert by Sarkarijobs.com because timely and accurate alerts for all these vacancies can be crucial. The average duration or closing dates are short for government vacancies ranging from 10 days to 30 days (sometimes 45) and candidates must carefully follow all steps during the recruitment process.
To allow for maximum time and help in applying, you can get absolutely free job alerts here from top central and state-owned enterprises, departments and ministries.
Sarkari Exam Alerts for Government Jobs
Youth from across all India are interested in Sarkari or Government exams alerts to get notifications for various positions in the state as well as central Government. Jobs listed here are not limited to Group C and D only but candidates can look for Group A and B vacancies also. It is important to note that Group A mostly comprises of managerial roles while Group B represent jobs for Gazetted officers through UPSC exam clearance. Most notifications are listed for Group B and C for which anyone with required eligibility including education and age can easily apply.
Free Job Alert FAQs
How to get free Job alert 2022?
You can get free job alert for top Sarkari jobs through 10+ different channels or methods. It includes free alerts through Email, Whatsapp, Telegram, Facebook, YouTube and several other channels. Subscribing is totally free and you get fastest Govt jobs updates every day.
Do you provide free alerts through Whatsapp & Telegram?
Yes, all job alerts are sent to our Whatsapp and Telegram groups on daily basis. This is in addition to other channels that we send daily alerts for Govt jobs.
How can I subscribe for free job alert in India?
Candidates can subscribe to free job alert in India through multiple channels available. The best way we recommend you subscribe to these alerts is through push notification on your browser you visit Sarkarijobs.com website. You can do that on both your pc/laptop or through mobile browser. In addition to push alerts, you can also subscribe to free Govt job newsletter for daily govt freejobalert for sarkari result and jobs updates in your email.